GLYCIDYL METHACRYLATE (GMA)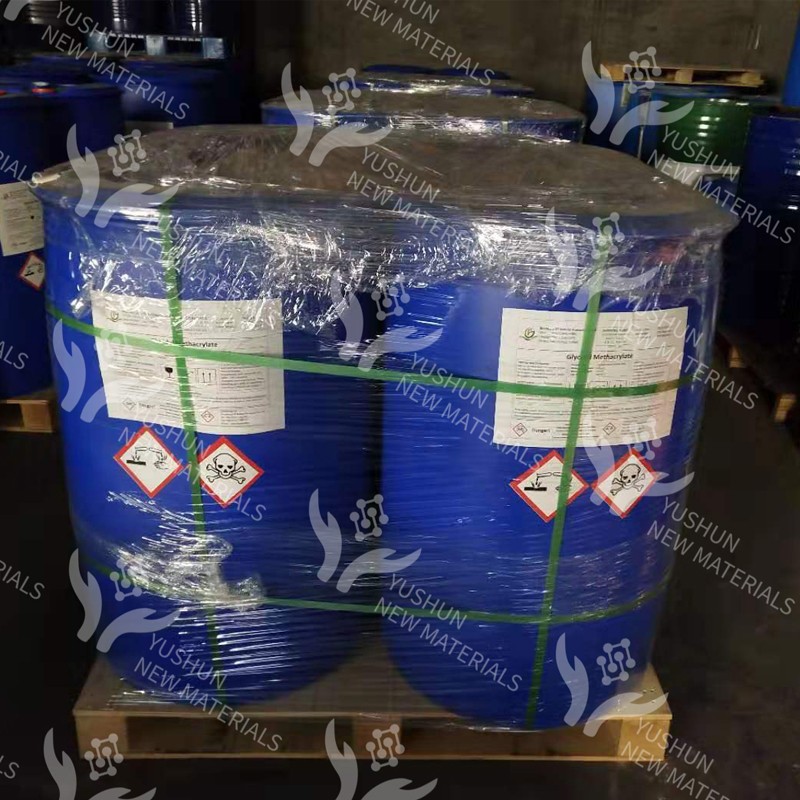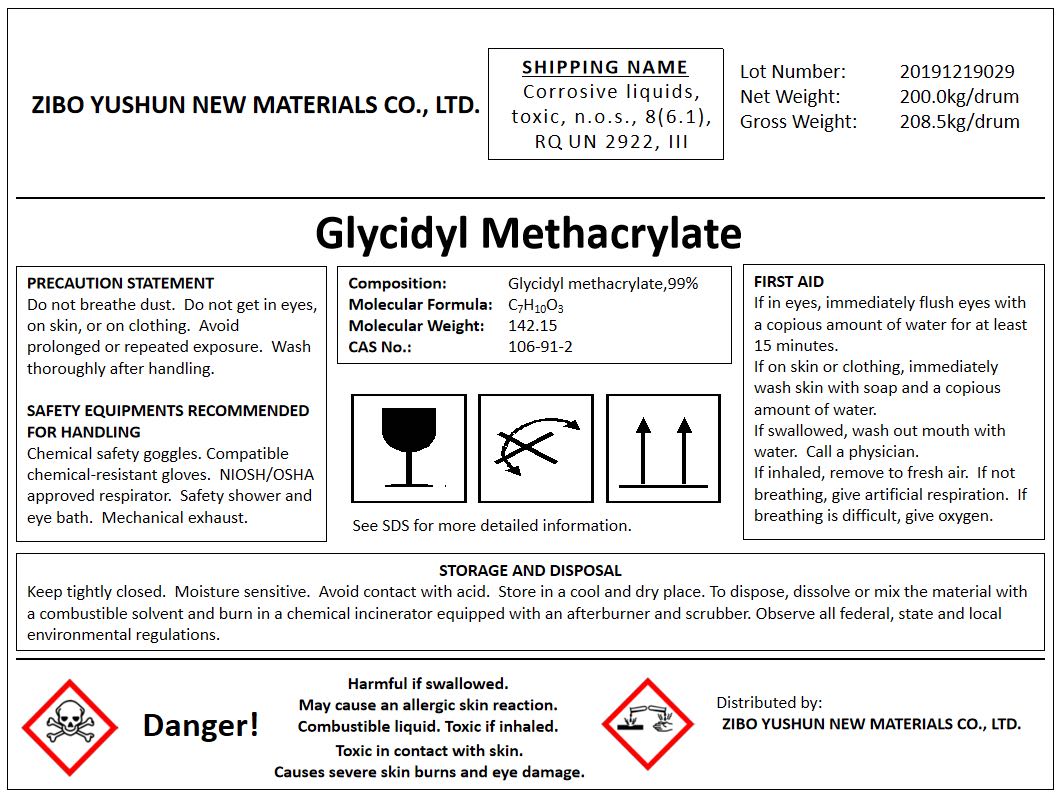 GMA without chlorine and epichlorohydrin.
TDS

Appearance

Colorless liquid

GMA Assay, %

≥ 97.0

Water, %

≤ 0.10

Color(APHA)

≤ 30

Epichlorohydrin(ppm)

≤ 1000

Silicone oil

Not be detected

MEHQ (ppm)

40-150
Applications:
GMA contains both acrylic and epoxy groups, providing you with the design and performance versatility required for the most demanding coating and resin applications.

The dual functionality of GMA brings together the chemical resistance of an epoxy with the weatherability of an acrylic, making GMA an excellent choice for use as a comonomer in the following applications:
· Automotive Coatings
· Powder Coatings
· Radiation Curable Coatings
· Waterborne Coatings Resins
· Industrial & Protective Finishes
· Appliance & Hardware Finishes
· Adhesives
· Electrical Laminates
· Hydrogenated LER Substitutes
· Plastic Modifiers (PVC, PET, Engineering Thermoplastics, Rubber)
Feature/Characteristic and Related Benefits
Acrylic/vinyl
· Allows copolymerization functionality with a variety of other vinyl monomers in aqueous and nonaqueous systems.
· Resulting polymers feature a unique combination of epoxy functionality with an acrylic backbone.
· Wide comonomer selection provides easy control of physical and chemical properties such as Tg and solution viscosity.
Epoxy functionality
· Enables crosslinking reactions with amines, carboxylic acids, anhydrides and hydroxyl-containing polymers.
· Proper accelerator/catalyst choice allows use of a wide range of cure temperatures and schedules.
· Allows structural modification of the polymer backbone that can result in differentiated properties and higher performance.