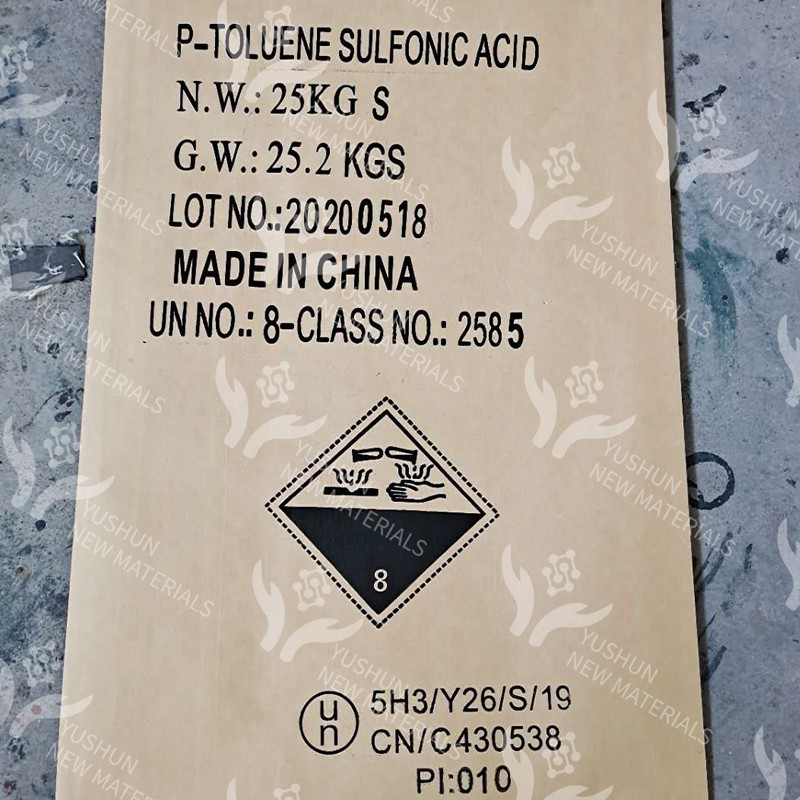 TDS

Assay

≥95%

Free Acid

≤2%

Fe, ppm

≤20

Water Solubility Test

N.D.

Ethanol insoluble matter

N.D.

Appearance

White or Gray or Pink Powder or Crystal
Applications:
Used as a catalyst in the following processes:
l Cross linking reactions
l Ethly Acetate, Butyl Acetate
l Plasticizer manufacturing DOP, DBP, DEP
l Unsymmetrical benzils
l Highly substituted piperidines
l 1,3,5-Trisubstituted benzenes by trimerization of alkynes
l Triazoloquinazolinone and benzimidazoquinazolinone derivatives
l Selenated ketene dithioacetals
l Coating industry
l Electronic polymers
Used as Intermediate in:
l Fine chemical manufacture
l Dye/pigment
l Metal working
l Pharmaceutical intermediates (tetra cycline drugs, antiviral)
As a curing agent in bulk quantities in thermosetting resin systems, varnishes, acrylic resins, foundry resins.
l As a neutralizing agent for acrylonitrile production.
l Used in paints, paper chemicals, API, detergent, cosmetics.
l Anionic surfactants (clear liquid detergent, luxury shampoo).
l Performance additives for paint & coating.
l Esterification /condensation /acetylation / polymerization/ alkylation/ hydrolysis /dehydration.